Sweden´s one and only love hotel

WELCOME to VENUSGÅRDEN the love paradise in Sweden
and enjoy passionate nights in our oasis amidst the waving fields in the very south of Sweden, far away from the stress and worries of everyday life!
We are open all year round and from 2024 we offer you
FLYING UNIVERSITY VENUSGÅRDEN
with a variety of exciting courses, open lectures and happiness retreats,
all with the unique atmosphere of Venus, the love goddess.
VENUSGÅRDEN is run by famous Swedish orgasm coach YLVA FRANZÉN,
well known from the Swedish TV and media for her orgasm courses for women and couples, has written the best seller book ORGASMING MORE and also ran one of the most popular erotic shops in Stockholm for 20 years,
AFRODITES APOTEK.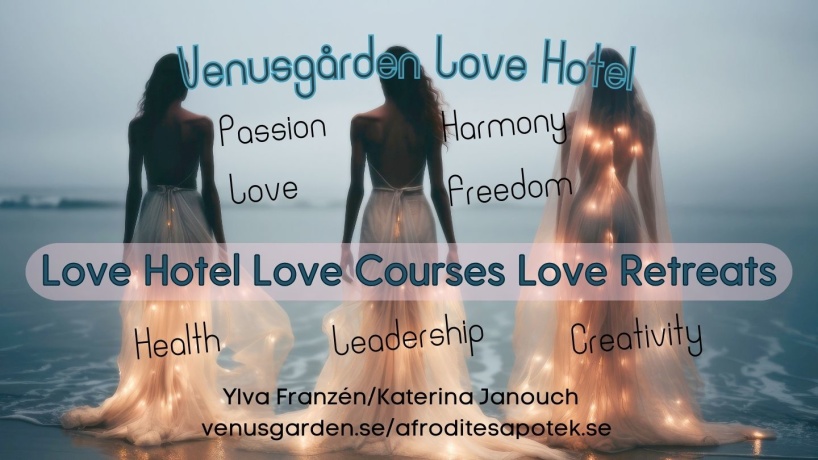 More about Flying Unversity in Welcome: fly uni
For questions and booking, call Ylva Franzén at +46735156560.
The address to Venusgården is:
Lindby 3:27, 274 93 Skurup
"WORLD CLASS IN SWEDEN! What a fantastic place, totally wonderful and peaceful with an incredible service! Five out of five boxes!"
"PARADISE EXISTS! A huge THANK YOU to you for creating this oasis of love! The love swing and the outdoor bed will never be forgotten!"